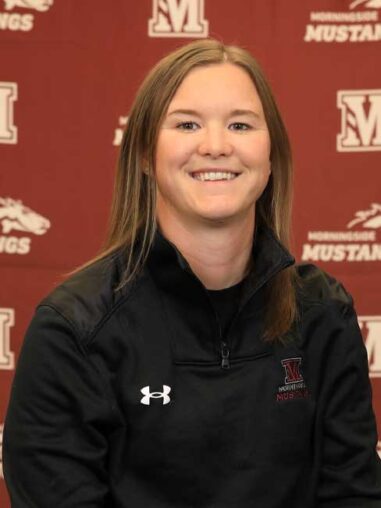 Brooke Pruner
Head Softball Coach/Concession
Athletics
Hindman-Hobbs Center (HC) 101
712-274-5315 (Office)
712-635-0270 (Cell – SMS/Text Available)
Hometown: Ralston, NE
Education: Bachelor of Science in Sports Science, Briar Cliff University, 2015; Masters of Education in Exercise Science, Wichita State University, 2017.
Recruitment area: I work with students from Alaska, Arizona, California, Hawaii, Nevada, New Mexico, Oklahoma, Texas, and Utah. I also work with all high school Juniors and Sophomores.
What I like about my job: I love having the opportunity to guide students through such an important step toward their future. The college search process can seem overwhelming and I enjoy being there for students throughout that process.
What I look for in a student: I look for students that are excited and ready to explore their next chapter in life. Whether they want to be involved in athletics, theatre, or student government, it's important for students to get involved and broaden their horizons and Morningside is the perfect place to do that!
Hobbies: I love to stay active as much as possible, so you can almost always find me on some sort of court, course, or field. I also enjoy spending time with friends and family.