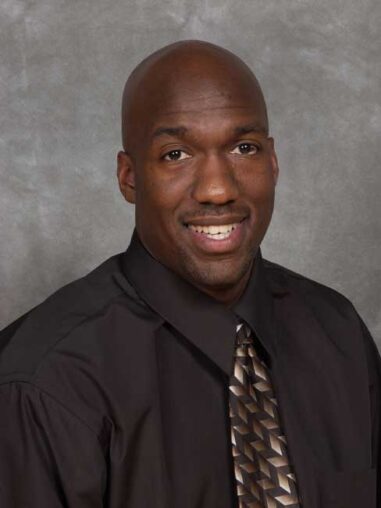 Andre McWell
Director of Persistence and Diversity
Student Services
Hickman-Johnson-Furrow Learning Center (LIBR) 301
As the Director of Persistence and Diversity, McWell oversees programs and services that promote equity and inclusion, as well as oversees the development of initiatives designed to improve student academic success.
McWell has been at Morningside since 2000. He began as a track coach, was named Director of Student Success in 2001, and became the Director of the Educational Enhancement Program in 2018. Prior to Morningside, McWell worked for Gateway in accounting and coached track, football, and basketball for Sioux City West High School. He was also one of the founders of Westside Connection, a group designed to build community pride among Sioux City West students while also allowing them to explore and connect with different academic, athletic, and extracurricular interests.
McWell is enthusiastic to use his role to advance critical conversations around student success at Morningside, as well as to foster growth and new ideas within the campus community. A vital part of his role will be to engage students in discussions to generate action steps the campus community can take to continuously improve the Morningside student experience.